Grey Media Services
Grey Media Design, Grey Media Hosting and Grey Secure Domains are all services offered by Grey Media Services, (a division of Stylex Media Design Inc.) Stylex Media Design Inc. was created in 2002 by website developer and graphic designer Gary Barnett.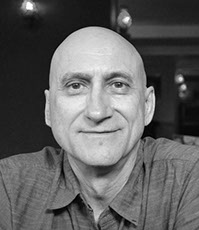 After studying graphic design and advertising at Conestoga College in Kitchener Ontario, Gary began a career in the graphic design and printing industry. As digital media evolved he began developing websites. Over the past 20+ years, he has built several hundred websites for all types of business. Grey Media Hosting provides business class website and email hosting for companies throughout Ontario.
In 2017 after relocating from Kitchener to Napanee Ontario, he formed Grey Media Design to complete the family of internet services. Grey Media Services is committed to creating quality websites, logo's, graphics and print designs. As well as providing a complete range of website services such as website design and development, SEO, website hosting, domain name registration, and Internet consulting.
To find out more about what Grey Media can do to help your online presence, contact us today.
Contact Us
Grey Media Services
132 County Road 8,
Napanee, ON
K7R 3C8
(By appointment only)
(613) 308-9421
Contact Us