Grey Media Services
Grey Media Services comprises three key offerings: Grey Media Design, Grey Media Hosting, and Grey Secure Domains. It operates as a division of Stylex Media Design Inc., which was established in 2002 by Gary Barnett, a skilled website developer and graphic designer.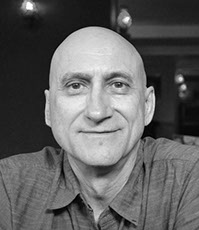 Gary Barnett's journey began with a focus on graphic design and advertising during his studies at Conestoga College in Kitchener, Ontario. He embarked on a career in the graphic design and printing industry, but as digital media flourished, he expanded his expertise to include website development. Over the past 25+ years, he has successfully crafted numerous websites for businesses of all kinds. Grey Media Hosting, a subsidiary of Grey Media Services, offers top-notch website and email hosting solutions to companies across Ontario.
After relocating from Kitchener to the Kingston area in 2017, Gary established Grey Media Services to complement the existing family of internet services. Grey Media remains dedicated to delivering high-quality websites, logos, graphics, and print designs. Our comprehensive range of website services includes website design and development, search engine optimization (SEO), website hosting, domain name registration, and internet consulting.
To learn more about how Grey Media Services can enhance your online presence, we encourage you to reach out to us today.
Contact Us
Grey Media Services
106 Dr Richard James Cres.,
Amherstview, ON
K7N 0B9
(By appointment only)
(613) 389-9402
Contact Us
Request A Quote